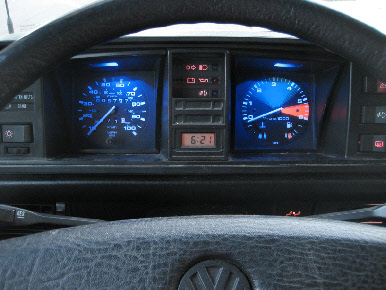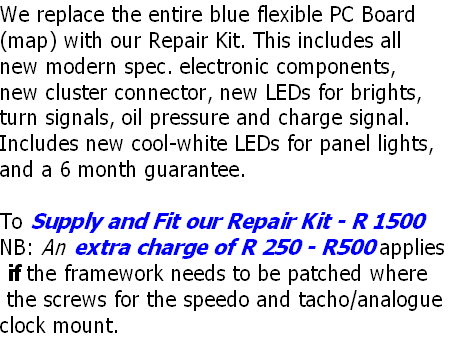 Repair and testing is done "on the bench" we DO NOT need the vehicle.

This repair service can be done same day depending on our workload. Clusters have to be

booked in by appointment only. All gauges, clocks etc. are tested before rewiring so that

customers are aware of any problems other than the PC Board. Understand that the PC

Board (map) is normally the only problem, so our Repair Kit will fix all that 100%.

NB: Once a repair is completed, we check every feature "on the bench" and we video

capture this test for our remote customers. Testing is done in the customer's presence

should he collect himself. We are not responsible for any faults on the vehicle, customers

will be charged if we have to diagnose/repair anything on it.

REMEMBER it
does not matter
how badly damaged the blue flexible PC Board is, our

Repair Kit restores the PC Board's functionality 100% every time!

For special modifications, gauge repairs, LED mods or other requests please contact us...